Randy Roeder, Author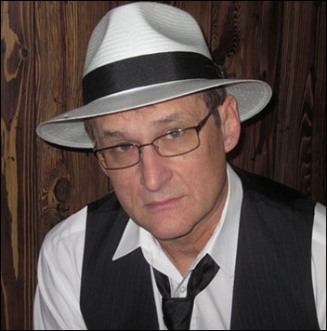 Independent author Randy Roeder is a lifelong midwesterner and former academic librarian whose fictional hero, Cletus Efferding, discovers there is more to life in sleepy Cedar Rapids, Iowa, than he ever thought possible.
Like Cletus, Roeder lives in Cedar Rapids, a city he's called home since 1973. A woodworker and ballroom dancer, Randy spends his time writing, messing up the basement, and exploring the stubborn intricacies of the quickstep. While he longs to upgrade his pedestrian wardrobe, his wife and dachshund prefer he spend the money on them.
Roeder has spent a good part of his life in academe, madly cataloging and classifying books for libraries at Coe College and the University of Iowa. Aware that library catalogers enjoy a reputation for anal-retentive eccentricity, he has devoted countless hours reassuring friends and relatives that, while the rumors are true, he has managed to escape the affliction. He finds the frequent reminders necessary and remains puzzled when they point out two decades spent recording every known variation on the hand tools produced by the Millers Falls Company is not a normal human activity.
Randy Roeder has written a number of articles for the Gristmill: the Journal of the Mid-West Tool Collectors Association and has authored and maintained a web site on antique hand tools for over twenty years. Scarred, tough, and as world weary as his protagonist Cletus Efferding, Roeder continues his quest for truth, honesty, and good writing on the pages of his novel, Sins of Intent.
Sins of Intent is available at amazon.com in paperbound or e-book format. The first of several planned Cletus Efferding books, it is published by Dusty Typewriter Press, an imprint of its parent entity, Broken Typewriter Press.
To contact Randy Roeder, remove "NoSpamPlease." from the email address: r.roeder@NoSpamPlease.mchsi.com.