Sins of Omission, a Cletus Efferding Novel
"A man ain't lived unless he's been charged with something."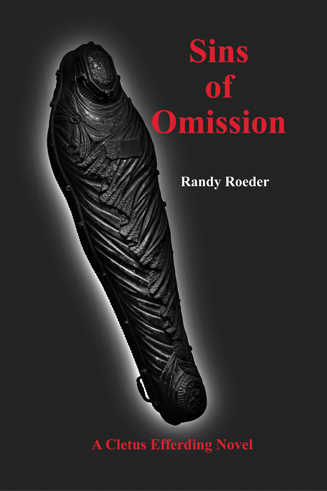 On his first real vacation in over a decade, Cletus Efferding finds himself entangled in a web of deceit going back nearly a century when a down-and-out fisherman discovers an ornate antique coffin on a sandbar south of his hometown.
Though the fisherman's discovery and a lucky buy at an estate auction make for pleasant holiday diversions, Clete learns the town's citizens wish he had never returned, and the sole surviving adult in his family hates him. Things go from bad to worse when a pair of semi-retired hit men show up, leading officials to believe he is involved in a horrific murder. Caught up in a network of lies and unable to make sense of a cold-blooded killing, Efferding realizes he is a marked man and just might need the cemetery plot his parents bought for him.
You can't go home again. Wise words, but Cletus never expected to find himself trapped between a psychopathic killer and a murder charge—shouldering the heavy burden of his family's sins of omission.
Availability
Planned for release in fall 2018, Sins of Omission will be available at amazon.com in paperbound or e-book format. The second of the Cletus Efferding novels, it will be published by Dusty Typewriter Press, an imprint of its parent entity, Broken Typewriter Press.
Kind words for the first book in the Cletus Efferding series …
Sins of Intent is a worthy debut, and I will definitely be climbing back into Roeder's Time Machine for Cletus's next adventure. — Dennis Green, Author of The Traveler Chronicles.
Contact the author:
To contact the author, remove the "NoSpamPlease." from the email address: [email protected]